In general, gambling has a negative connotation when you mention it to the members of the public. They would tell you all the bad stuff it can happen to you if you get addicted to gambling, but what they don't know is that you don't necessarily need to become addicted to it if you know how to play smart. There are real pros and cons of gambling which you should explore and see how to get a handle of your gambling and turn out of it as the absolute winner.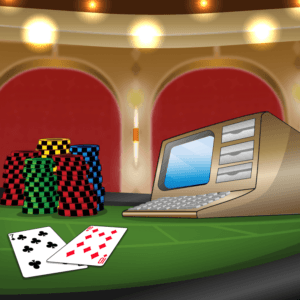 Pros of Gambling 
Sure, we know how society feels about games of chance and skill. However, have you ever thought about the positive aspects of gambling?
Many major countries wouldn't legalize gambling if they all thought that it was as dangerous as society portrays it. In fact, these countries understand the main purpose of gambling: having fun. Games of chance and skill were invented as a pastime to people ages ago and still serves as a type of entertainment that can bring you some benefits.
This brings us to the second advantage of gambling: money. If you learn how to play a card game, for instance, you master the rules and the gameplay, and you find the right strategy on how to win, you can actually win a lot of money. You have probably heard about so many world-popular poker tournaments, for instance, where people play poker for some life-changing sums. These people are experts in poker and have learned how to turn their poker skills into a money machine. But also, there are many casual slot machine players who try their luck with mere pennies and hit a jackpot prize that turns them into millionaires overnight.
Another great thing about gambling, in general, is that you have so much choice and you have so many different games to try and play. By trying several of them, you can find the one that suits you best and that you could potentially master. Casino games' rules are genuinely not complicated or difficult to learn. If you manage to master one game, stick to it and find a casino where you could win big thanks to it.
But if you ask gamblers, they would tell you that they gamble because their games of choice make them happy. That's true, knowing to play a game and winning gives you an exhilarating feeling. You feel like you own the world and you're motivated to do positive things with that feeling. This could have a positive impact on your life overall, and give you a brighter future.
And finally, believe it or not, gambling can teach you so many things. It teaches you patience, math skills, gives you life lessons you could apply in other areas of your life, and encourages risk-taking and courage. Playing blackjack, for instance, you need to be patient and observe carefully, memorize the cards that come and go, and wait for the perfect moment to make your move. The risk-taking part can give you an important life lesson. Regardless of whether a positive or a negative one, this lesson you learn, you can, later on, apply it to a different aspect of your life, like your job for instance.
Cons of Gambling
Of all the pros and cons of gambling, there is one thing everyone fears, and for a good reason. One of the major disadvantages of gambling is the addiction you could develop. Sure, winning and having fun is great, but it has to have a limit. If you notice that you can't stop it, you want to deposit more, you want to bet larger wagers, even though you cannot afford it anymore, it means that you've become an addict. Gambling addicts lose all sense about boundaries and just want more. This feeling makes them make the stupidest mistake of taking loans and going into debts just to play another round. And this, my friends, ruins lives. Not just yours, but everyone else's around you.
Another con of gambling is that from the very beginning you know that the game always puts you at a mathematical disadvantage. The casino must profit from you, and you know from the start that it will at least take a Pound of your 10 Pounds. How does that work? Well, for instance, we know that everyone's crazy about online slot games. But did you know that for every 100 dollars you put into the machine, even if you win, you can only take 96 dollars back? This is because the Return to Player/RTP to most slots is an average of 96%. This means that slots put you at a mathematical disadvantage from the very instance you decide to play them.
Speaking of that, most games are purely based on chance and luck. You have little or no control over the outcome since most of them run on a Random Number Generator. This device gives only random game results, so you can do nothing about that. Sure, there are games of skill where you could contribute to the outcome of the game, but then again, you can never be sure what the next round can bring you. In short, it is impossible to win constantly. You may have some luck and successfully finish several rounds, but you cannot win forever. And this is actually what leads players to addiction. They start chasing losses and get carried away, some up to the point of losing all they have. This is how gambling can actually destroy your life.
This brings us to the final point of the pros and cons of gambling subject. Remember when we told you that gambling brings joy when you're winning? Well, it does the contrary when you're losing. But the feeling of disappointment is much more intense. If you go back and think about all the money you've lost, and what you could've done with them instead, this can bring you to a point of insanity. This feeling can literally take away all your desire to live. And this feeling can have grave consequences on your mental and physical health.
Conclusion
As you have just read gambling has it's pros and cons- the decision is now yours to decide whether or not gambling is worth it. Responsible gambling is so important, quitting while your ahead and managing your funds is important to keeping on the right side of gambling. its important for one ot understand that gambling is simply a game and is not a way out of financial trouble to means to a better life.
The Best Place to Gamble